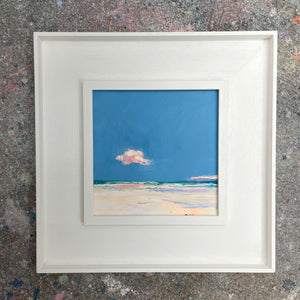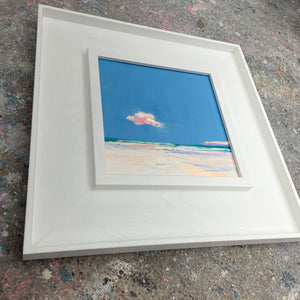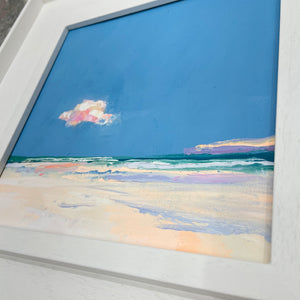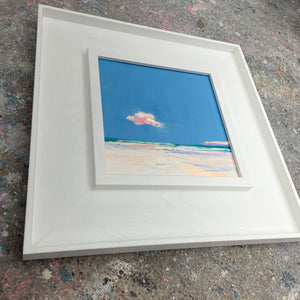 Summer's calling
A joyful summery painting depicting a deep blue summer's sky over a low tide West Cornish beach. 
This piece is painted using palette knife and brush and has a slight impasto effect which adds texture and detail.
The canvas measures 20x20cm and is framed in a white painted hardwood St Ives style frame, handmade by the artist.